ATTN: Parent and Student SIS Portal Users. The GRADE Tab has been disabled as final grades are calculated. You will be able to review grades soon.
Park Ranger Visits Local First Graders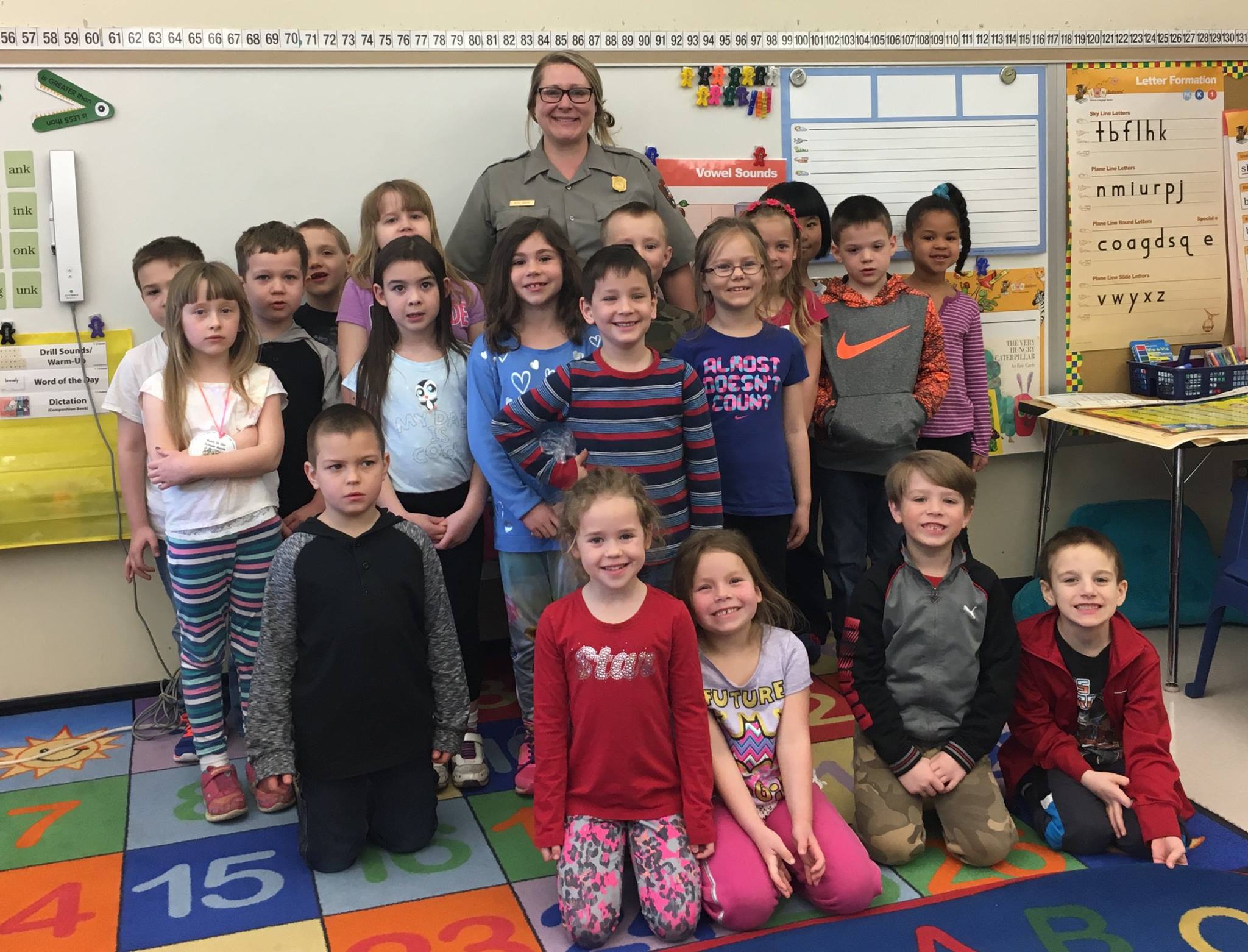 Students at Stourbridge Primary Center have been watching a live video feed of a bald eagle nest in Hanover, PA. They were able to watch the pair of eagles lay eggs, watch the eggs hatch, and are currently watching the two baby eagles grow up. These first graders received an exciting visit from a special guest. Park Ranger with the National Park Service, Upper Delaware Scenic and Recreational River, Susie Kaspar paid a visit to talk about the importance of our national bird. Ranger Kaspar shared photos, replica models, real bald eagle feathers, and tips about how to help our environment.